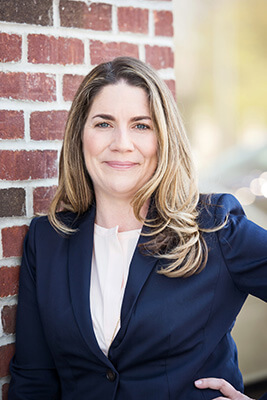 Colleen was born and raised in Monmouth County, New Jersey.  After graduating from Marist College in 1996, she moved to Manhattan and eventually to Middletown, where she is happily married and the proud mother of two active little girls.
In 1996, Colleen began her professional career as a relationship manager with Schroder & Co. in New York City.  Her successes in the financial services industry were attributable to her ability to quickly identify clients' needs and her tireless efforts to achieve their objectives.  In 2006, she discovered her true passion: using her financial and customer service expertise to assist small business owners.  Since then, she has helped scores of small business owners meet a wide variety of critical needs, from bookkeeping, to paying bills, to readying books for tax time to payroll.  Most importantly, she has an impressive track record of satisfying these needs in an exceedingly responsive and trustworthy manner.
Colleen also serves as a Brownie Troop Leader, Secretary of the Board of Trustees of the Association of the Multiple Impaired and Blind (AMIB), a nonprofit organization that provides group homes for the blind and mentally handicapped, and an active member of PTO.  In her spare time, she enjoys running and sprint triathlons.